Common Spiders of North America
2013  University of California Press      (also available here)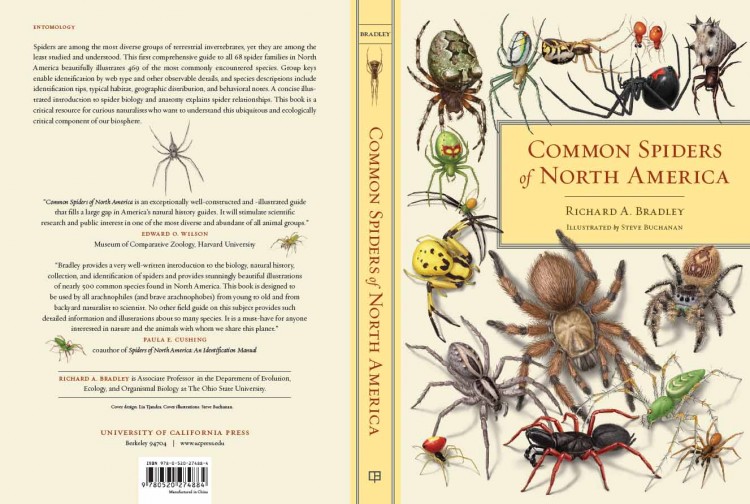 Spiders are among the most diverse groups of terrestrial invertebrates, yet they are among the least studied and poorly understood groups. This beautifully illustrated volume is the first comprehensive guide to all 68 families of spiders in North America and illustrates 469 of the most commonly encountered species. Species descriptions include identification tips, typical habitat, geographic distribution, and behavior. A concise illustrated introduction to spider biology and anatomy provides the key for understanding spider relationships. This book is a critical resource for curious naturalists who want to understand this ubiquitous and ecologically critical component of our biosphere.
Species were chosen to represent the most commonly encountered spiders in the region, North America north of Mexico.  A total of 311 genera are included in the guide.  For many genera of spiders the species are nearly identical looking until you inspect them under a microscope; so the chosen species acts as an example for the group. Taking this factor into account, the illustrations represent about 2,873 spider species.  This is a large majority of the 3,700 species in our region. The vast majority of the species that could not be included are very small; less than 3 mm (<1/8 inch) in body length as adults.
Author: Richard Bradley is Associate Professor in the Department of Evolution, Ecology, and Organismal Biology at Ohio State University.
Illustrator: Steve Buchanan is a freelance illustrator specializing in natural history subjects. He has produced a great variety of art for postage stamps and here by the United States Postal Service.
Table of Contents: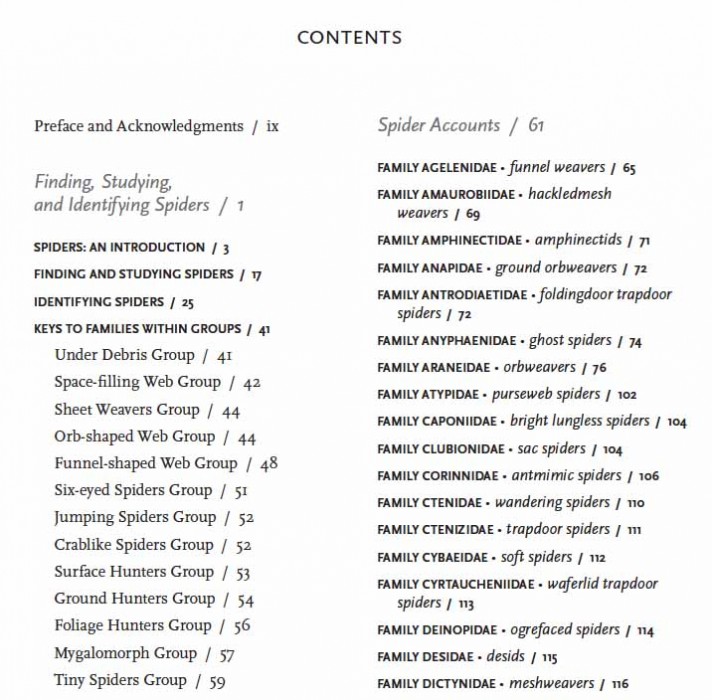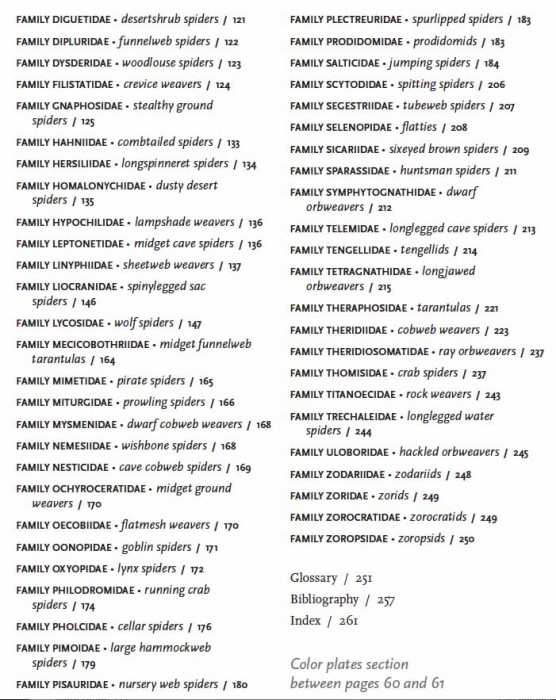 Sample pages: